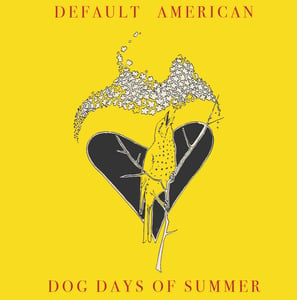 $

10.00
DeFault American's sophomore release from Mad One Records. 11 tracks released on 07/23/16.
1. Dog Days
2. Run My Life
3. Don't Mind My Humor
4. Building Up
5. Rabbit's Foot
6. Caroline
7. Apostrophes & Ts
8. Ocean Child
9. Ferris Wheel
10. Decathect
11. The Guilty
All songs by DeFault American except "Seeing Red" (Ian Mackeye/Jeff Nelson).
DeFault American is: Robby, Robert, Walter, and Leo
Special thanks to J.D. Chitwood for the additional bass!